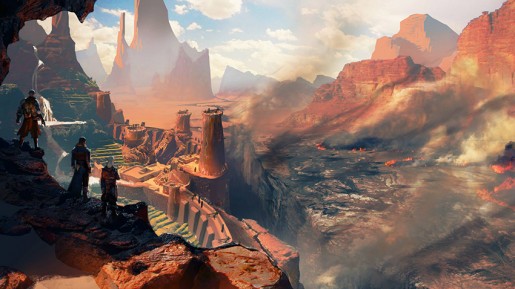 As E3 draws closer many fans are excited about this upcoming Dragon Age: Inquisition. Rightfully so, it looks to bring back a series that many fans love and maybe close out a trilogy.
The screenshots released show off a desert that looks to be ripe with enemies hiding among the rocks. The screens do look very detailed as does the concept. I myself am looking forward to re-discovering the Dragon Age lore once again. Check out the screenshots below.
Dragon Age: Inquisiton is set to release on October 7th for Playstation 3, Playstation 4, Xbox 360, Xbox One and PC.