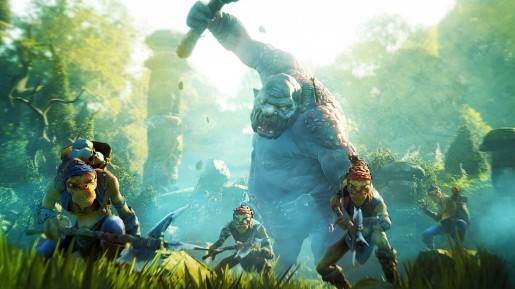 A good while back, we learned of an upcoming spinoff for the Fable series known as Fable Legends. This game would feature cooperative play, unlike the single player experience we've gotten in the past. With the game expected to have a big presence at E3 next month, Lionhead Studios boss, John Needham, gave a very bold statement during an interview with OXM.
It's a really exciting title, really fun already. It's gorgeous – we're building it with Unreal Engine 4, and that combined with the Xbox One, I think we're building one of the most beautiful games on the platform right now.
Could this really be true or just the way he feels since the project is like his baby? We'll have to see for ourselves when more is revealed at E3.