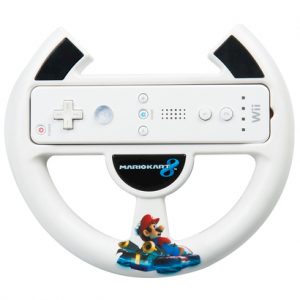 While the Wii U has had some major game releases since it's launch a year and a half ago, none can really compare to Mario Kart 8, which finally releases this coming Friday. For those looking to pick it up, Target has something free to go along with your purchase.
If you buy Mario Kart 8 this week, so either Friday or Saturday, you will receive a free Wii U wheel as well. This wheel retails for $9.99, so it's nothing major, but still a nice little addition that could make your Mario Kart 8 experience even better.
This sale will only be available for two days this week as the game doesn't release until Friday, so make sure not to miss out!