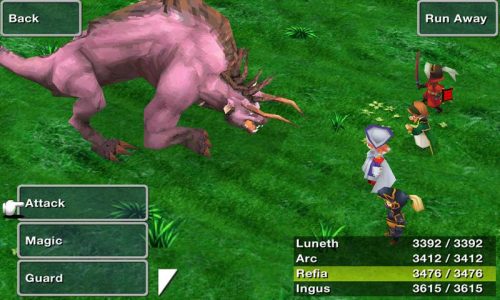 Square Enix announced today that Final Fantasy 3 will be coming to Steam pretty soon.
Final Fantasy fans who missed out on Final Fantasy 3 can look forward to the Steam version in the near future. According to Square Enix, the game will have upgraded visuals, unlockable Steam Trading Cards and achievements.
The Final Fantasy 3 that PC gamers will be getting is the DS version that Square Enix released several years ago. Aside from the Nintendo DS, the game also received mobile and Vita ports in the past year or two.
No release date has been announced but the game is priced at $15.99.