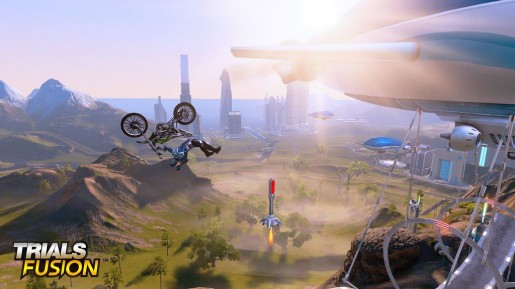 An update is now available for the PS4 version of Trials Fusion that fixes a lot of annoying bugs.
Trials Fusion update 1.8 fixed an annoying bug when the game crashes when you press the Share button on the PS4. This bug should be gone now.
Here's other things the update fixes:
-Ride Menu Updated
-Several Bugs fixed
-Replay accuracy improved
-Stability improved
-Small Editor improvements
Trials Fusion is also available on on PC, Xbox One and Xbox 360 as well.