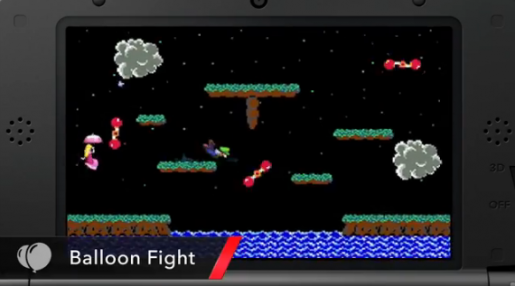 Yesterday's Nintendo Direct shed a lot of light on many elements of the upcoming Super Smash Bros. for both Wii U and Nintendo 3DS. One segment of the Direct focused on differences between the two versions, including how most stages will be exclusive one system or the other. Masahiro Sakurai then gave a rundown of previously known and even some new stages for both versions of the game, which you can see below.
Wii U
Final Destination (Super Smash Bros. Series)
Mario Galaxy (Mario Series)
Pyrosphere (Metroid Series)
Town and City (Animal Crossing Series)
Boxing Ring (Punch-Out Series)
Pilot Wings (Pilot Wings Series)
Skyloft (Legend of Zelda Series)
Windy Hill (Sonic Series)
Garden of Hope (Pikmin Series)
Wii Fit Studio (Wii Fit Series)
Palutena's Temple (Kid Icarus Series)
Halberd (Kirby Series)
Dr. Wily's Castle (Mega Man Series)

3DS
Final Destination (Super Smash Bros. Series)
Reset Bomb Forest (Kid Icarus Series)
3D Land (Mario Series)
Spirit Train (Legend of Zelda Series)
Gerudo Valley (Legend of Zelda Series)
Arena Ferox (Fire Emblem Series)
Tortimer Island (Animal Crossing Series)
Living Room (Nintendogs Series)
Prism Tower (Pokemon Series)
Rainbow Road (Mario Kart Series)
Find Mii (3DS)
Balloon Fight (Balloon Fight)
Jungle Japes (Donkey Kong Series)
We also learned that the 3DS stages will have two different music pieces that you can choose from to use in that stage, while the Wii U version will allow you to choose from a number of songs, including those in the past library of old Super Smash Bros. games. Also, Final Destination has been around the series for years and this time there will be multiple versions based on most of the other stages in the game.