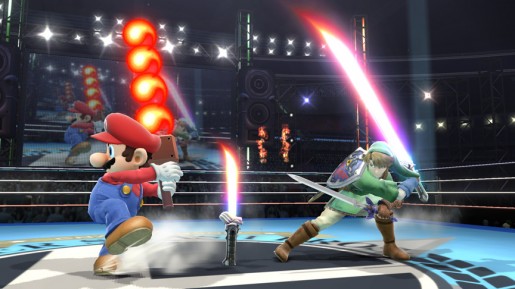 During the recent Nintendo Direct, we learned a lot of new information about the upcoming Super Smash Bros. game and one piece of that was the new item known as the Fire Bar.
Taking the obstacle that constantly gets in the way during classic Mario titles, especially in Bowser's Castle, Masahiro Sakurai's decision to turn it into an item is a great idea.
Pic of the day. For the first time in the Smash series, Beam Swords will feature graduated colors. The attack item on the left is the Fire Bar. This is a peculiar weapon that becomes shorter after each swing.
As can also be seen by the update, the beam swords feature graduated colors, making them stand out even more in battle.