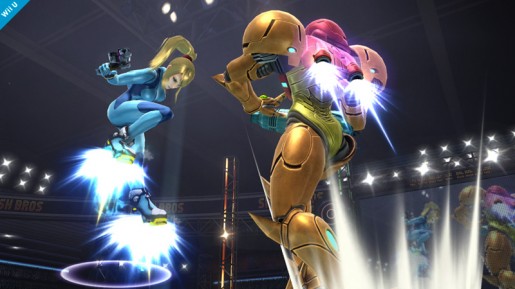 In the Super Smash Bros. exclusive Nintendo Direct from Tuesday, we received a ton of new information about the game, and one of the biggest was the return of Zero Suit Samus, but this time as a completely standalone character.
Due to the Direct on Tuesday, we did not receive a new daily image yesterday, but Masahiro Sakurai is back again today with one showing off Zero Suit Samus. In the new image, we see Zero Suit Samus squaring off against Samus.
Pic of the day. Samus and Zero Suit Samus!! How will she match up with her new jet boots?
I always quite enjoyed using Zero Suit Samus, due to her speed, in Super Smash Bros. Brawl, so I'm incredibly excited to see how much better she plays now that she is her own character with the brand new jet boots.