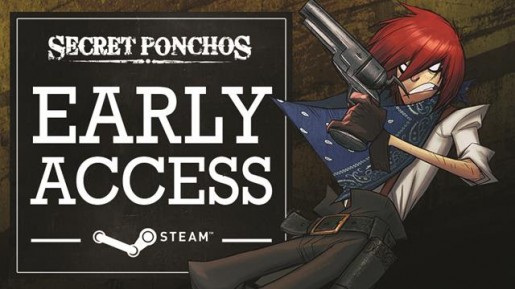 We've known for awhile that Secret Ponchos from Switchblade Monkeys would be arriving on the PlayStation 4, but now we have learned that the spaghetti western is also coming to PC.
Secret Ponchos will arrive on PC through Steam Early Access sometime this summer in beta form in an effort to better the experience later for both the PC and PlayStation 4 version. Yousuf Mapara, creative director at Switchblade Monkeys had the following to say about the decision to bring the game to PC as well.
Since we first previewed the game at PAX East there has been an overwhelming amount of demand to bring the game to PC in addition to PS4, and we always promised we would do our best. We realized Early Access would be the perfect program for this; it creates an environment where we can self-fund development of the PC version to make it a reality, in addition to exposing all versions of the game to a broader round of polish and tuning that you can only get when developing with an actual beta community of players.
This announcement comes right as PAX East is starting, where Secret Ponchos will be playable, so make sure to stop by if you are interested in checking it out, if you happen to be attending PAX East.