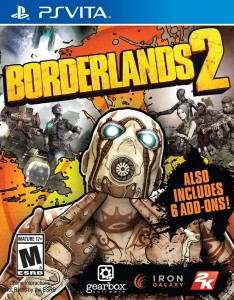 Amazon has added a new listing for the PlayStation Vita version of Borderlands 2 which provides a release date. If the new product page is to be believed, Borderlands 2 will be gracing Sony's mobile platform on May 13th. Mind you, this isn't the special Borderlands 2 PS Vita Bundle that we've heard all about. That bundle is said to be releasing on May 6th.
So we can come to two different conclusions from this information, assuming it's correct. One explanation may be that the standalone Borderlands 2 Vita game will in fact release on May 13th, giving bundle buyers a one week headstart on Gearbox's mobile port. Another theory is that the game's Amazon page is showing a possible last minute delay, meaning we will see the Vita bundle's date slip back slightly in the very near future.
We will have to wait for an official announcement from 2K or Gearbox before we can know for sure. Check back regularly for that information as it becomes available.