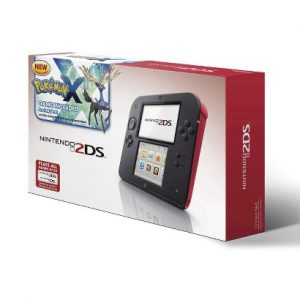 The Nintendo 2DS released last year as a cheaper alternative to the 3DS with the removal of 3D from the system. One of the bundles released came with Pokemon X included, which retails for $150, but Target has a fantastic deal going on right now that has the handheld at only $99.99.
On the Target website right now, you can get the bundle with Pokemon X pre-installed at 1/3 off the normal price. I am not sure if this will actually ring up in store at this price, but you could always check or see if you could price match with the website. If not, you can choose the item for in-store pickup on the website and get it in-store that way.
The specific link to this deal can be found right here, but act fast as there is no word on how long it will last.