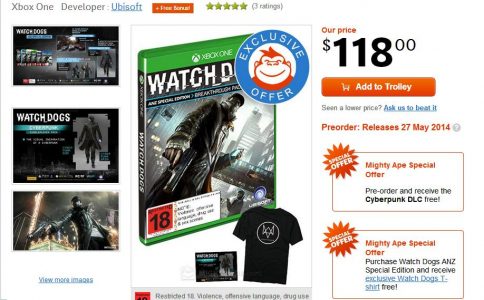 New Zealand retailer Mighty Ape is offering a Watch Dogs T-shirt for those that pre-order the game.
This is a special offer only valid from Mighty Ape. The retailer is also offering a free "Cyberpunk DLC" when you pre-order Watch Dogs though them as well.
The special ANZ edition of Watch Dogs also comes with the following content:
-Breakthrough pack
-Untouchables Pack
-DedSec single players pack
-Chicago south club pack
If you want to score yourself an exclusive T-shirt, head on over to Mighty Ape by clicking here to pre-order your copy.