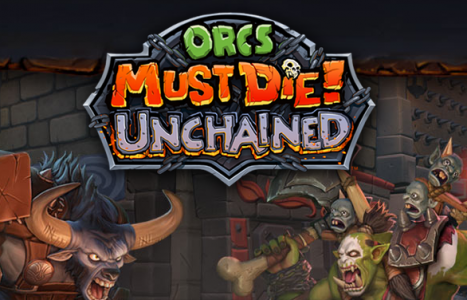 Today the next title from Gameforge and Robot Entertainment's award-winning tower defence style franchise has been unveiled, Orcs Must Die! Unchained.
The game which is currently in alpha is instantly available via an OMD Founder's Program. The programs is split into three tiers The Master comes with instant alpha access, War Mage allows early alpha access and Apprentice sees players invited into the beta. Naturally each tiers comes with additional content such as in game player skins and currency.
The game adds a new spin to the famous series by making the game completely multiplayer. Teams now battle head to head to defend their strongholds whilst attacking the enemies. The game will eventually be available as a free to play digital download for PC in late 2014.
Robot Entertainment CEO Patrick Hudson commented alongside the unveiling:
"After the first game, fans told us they wanted cooperative gameplay, and we were thrilled to deliver it in Orcs Must Die! 2. After the sequel, we heard the cry for competitive gameplay. Orcs Must Die! Unchained is an answer to that and much more. It's a realisation of Robot's ambition for what the franchise could ultimately become. It's bigger, deeper and meatier. We hope fans enjoy playing it as much as we have enjoyed testing it."