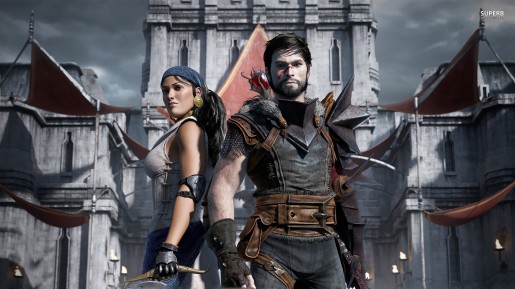 With the Xbox One launching with a Kinect included, it was obvious that many games would at least add some sort of functionality. Bioware appears to be giving it another go, like with Mass Effect 3, as they have announced that the upcoming Dragon Age: Inquisition will have voice commands for Kinect on both Xbox One and Xbox 360.
If these commands are anything like those found in Mass Effect 3, they will be pretty simplistic commands that will allow you to switch weapons at will. My experience with this was kind of hit and miss in Mass Effect 3, so hopefully they have improved the usage a bit in the years since.
Dragon Age: Inquisition is set for release later this fall for Xbox One, PlayStation 4, Xbox 360, PlayStation 3, and PC.