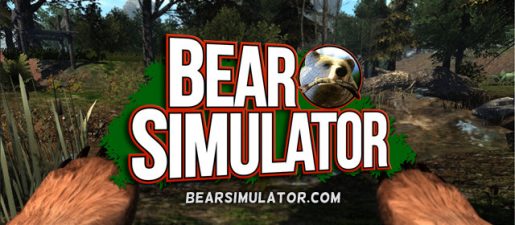 In case your fill of animal simulators hasn't been filled by the recent successful release of Goat Simulator on PC, it seems that a new animal is to take center stage in Bear Simulator.
Offering a more serious simulation than it's goat counterpart the game is decribed by the creator John Farjay as "a mini Skyrim but you're a bear." Set for release later this year the game is currently on the crowd funding website Kickstarter. The campaign gives gamers a chance back the game whilst earning rewards such as recognition in the games credits, a copy of the game and much more. Asking for $29,500 the initial funding goal has been smashed with the total currently sat at over $85,000.
Players of Bear Simulator will hunt, scavenge and sleep like a real bear would from a first person angle. At the moment only a single player experience is planned by Farjay has commented that he has not ruled out the addition of multiplayer in the future.
Check out the games campaign by heading over to the Kickstarter page. Below is a short trailer released by the creator to gain interest for the campaign.