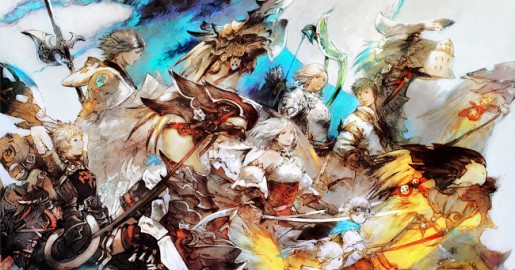 In a live event being hosted in Japan, Producer Naoki Yoshida of Final Fantasy XIV: A Realm Reborn shed a lot of new details that will excite a lot of fans as new jobs have been confirmed, along with the Gold Saucer opening up pretty soon.
Straight from the NicoNico event, reddit user Reisc translated a lot of stuff being announced at the event. According to Reisc, there will be two new classes that deals heavily with guns and daggers, respectively, no official names were given. Based on speculations from fans, the two new jobs might very well be a Thief and a Ninja, where the Thief class might be the base class to start the game with and can later be evolved into a Ninja class after reaching certain point. We will most likely have to wait around E3 for an official confirmation about the new jobs. As for the release date, we will not have to wait for the new expansion to get the jobs – it can be as close as patch 2.35 or 2.4!
In addition to the new job classes, Yoshida also said that the much anticipated Gold Saucer will be opening up really soon. The soonest fans can look forward to the Gold Saucer opening up is the upcoming patch 2.3 later this June or early July.
As for little updates, Summoners will be getting two new Egis; Leviathan and Ramuh, which pretty much confirms that Ramuh will be the next Primal people will fight in patch 2.3. For Black Mages, they will be getting buffed in some way. PvP players will be pleased to hear that a new system called Frontlines will be introduced in Patch 2.3 where Yoshida hinted a 8v8v8 combat. Personal housing? Not quite yet, but Yoshida said that they will have to see how the server loads but for now, players in a FC will be getting a new Personal Room pretty soon.
We should hear more information on these great news that we got from NicoNico in the coming weeks – most likely during E3 week.