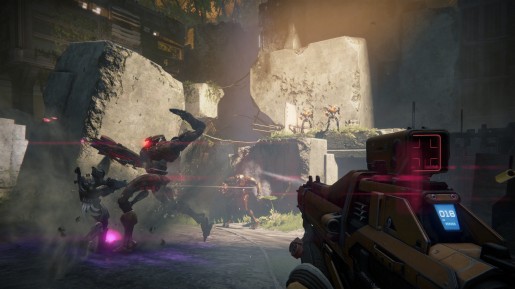 The save files for the PS3 and Xbox 360 versions of Destiny can carry over to the PS4 and Xbox One.
Bungie's investment lead Tyson Green confirmed this feature of Destiny to Polygon:
We're interested in making sure that last gen characters can move to next gen," Green said. "A lot of people are going to buy Destiny on PS3 or Xbox 360 and then get a PS4 for Christmas. Don't tell me I wasted those last 100 hours there. So we're really interested in supporting that. Our longer-term platform plans, I couldn't speak to right now. But we don't want to lock people in.
He didn't go into specifics how this could be done, but it's good news for those that have yet to buy a PS4 or Xbox One. He also mentioned the save files only transfer on the same brand. Only PS3 save files work for PS4 and Xbox 360 to Xbox One. You cannot go from PS3 to Xbox One.
Destiny has a worldwide release date of September 9th, 2014.