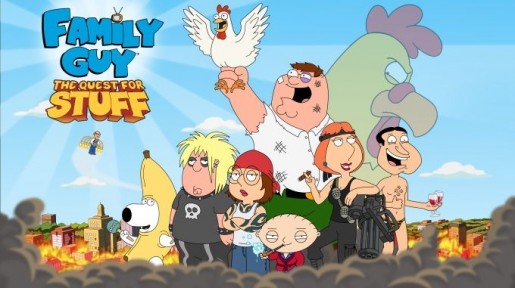 Family Guy has certainly not had a good track record with video games over the years with the few releases being mediocre at best. Now, a new game is on the way, this time for mobile devices known as Family Guy: The Quest For Stuff. With the release set for April 10, a short teaser trailer has been released for the game.
The teaser itself does not show much, as its just an animated segment in a ruined Quahog as we see the camera pan by the character we know from the show, ending with Peter on a toilet using his cellphone. The ruined Quahog is a result of one of Peter's many fights with the Giant Chicken and it is your job to rebuilt the city.
Family Guy: The Quest For Stuff is a free-to-play game, so feel free to check it out for yourself when it releases Thursday on both the iOS App Store and Google Play Store.