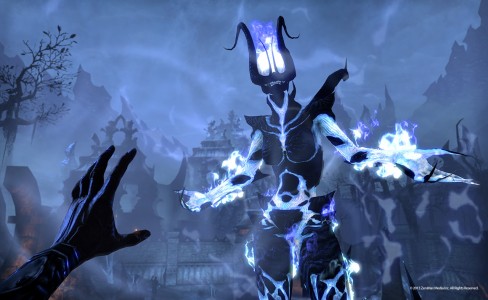 While Bethesda and Zenimax Online have to reveal the release date of The Elder Scrolls Online's first major patch called Craglorn, the patch notes have been released through its PTS server.
When the Craglorn content releases pretty soon on PC and Mac, TESO players will have an opportunity to tackle a new adventure zone where they can get new rewards and level up their Veteran rank. With the new content, players will be able rank up their Veteran status up to level 12 and doubling the veteran XP from killing monsters.
As for fixes, expect to see a lot of things getting fixed such as glitches and bugs that are currently present in the game. While the release date for the Craglorn patch has yet to be revealed, let's hope that it will be released sometime this May.
For the patch notes, head over to this site.
The big centerpieces are the addition of Craglorn and trials; the former is a zone designed for four Veteran Rank 10+ characters, while the latter are two 12-person runs.
Beyond that, the patch contains a number of changes to class and weapon skill lines as well as several adjustments to the Alliance War systems. Players can also benefit from an increase of Veteran Ranks to 12 and the doubling of veteran XP from killing monsters. There's a massive list of updates and bug fixes, as well, so avid adventurers of Tamriel would be well-served by looking at the full list of patch changes before everything goes live.