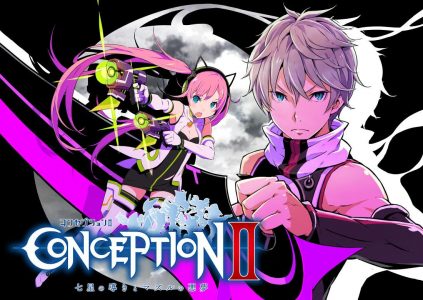 Spike Chunsoft, known recently for their works with various visual and sound novels, have once again tried their hand at the role-playing genre. Published by Atlus and released on both the Nintendo 3DS and PlayStation Vita, Conception II: Children of the Seven Stars marks the second time players have become a scion of the Star God, tasked with creating Star Children to become warriors of peace. The second entry in the series streamlines many of the mechanics and elements from the first game, but does that make it a better experience?
Conception 2: Children of the Seven Stars takes place a short while after the events of the first game (which was never localized outside of Japan). Much of the world has been laid to waste by marauding monsters and other supernatural beings. Enter the main protagonist, known as God's Gift throughout much of the story. As a newly recruited disciple/academy student, your primary goal is the eradication of labyrinths strewn across the world and defeating whatever monsters have sought shelter and made it their nests.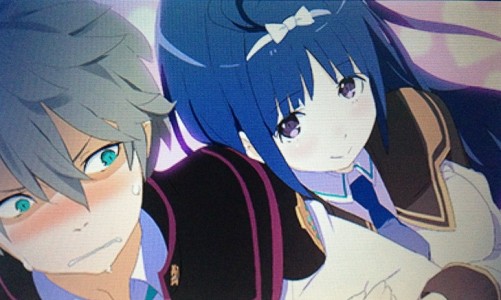 As God's Gift (to women), the methods for clearing out a labyrinth is fairly straightforward: sheer force. Killing whatever boss monster hides at the end of a given labyrinth will efficiently clear it out and stop any imminent threat, though they can easily be revisited for those in seek of more loot or experience. Clearing out a labyrinth requires more than just a single character. God's Gift, or GG for short, has a selection of seven viable lady partners to summon by his side that each have their own strengths/weaknesses.
Prior to forming an adventuring party, rather than meeting brave adventurers in a tavern or recruiting fellow classmates, instead players have to conceive them with one of the seven heroines of the story. Through a process referred casually as Classmating, the pair meet in a sacred chamber of the church and expend their precious star energy to create a new star child. These scenes play out with a neon depiction of the female body in various positions that infer a particular act before culminating in holding hands with the protagonist. While there are numerous implications in the dialogue surrounding Classmating, there's never anything explicit anywhere in the game. Afterwards, a matryoshka doll appears nigh instantly with a newborn star child of a pre-selected class. No typical eight-month waiting period for these classmates.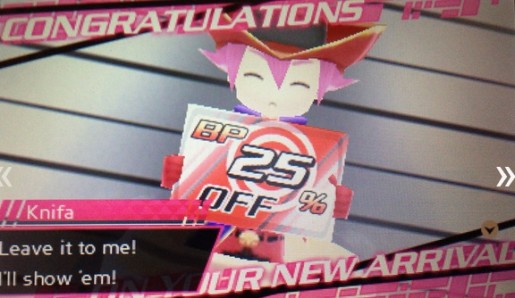 Classmating is available almost from the start of the game with each of the seven bachelorettes. However, expect their reservations about the protagonist to interfere with their abilities to create star children. Few classes for the star children will be available and their maximum levels may be rather stunted, leaving for an early growth cap if the main character keeps partnering with ladies that aren't quite comfortable with him. Two other options exist for those that wish to test the online features of Conception II. One allows for Classmating with females that other players have leveled up and the other is Classmanting, a mechanic that partners up two male characters in attempts to create a viable star child (prior to this review, I have not found any reviewers that had unlocked this mechanic and was unable to test).
To help the heroines grow accustomed to GG, there's a series of dating sim elements to help break the ice. Similar to the later Persona titles' Social Link mechanics, the main character can spend time each day with up to three of his fellow classmates in one-off skits and encounters. Each girl has an affection gauge that increases as they receive gifts or spend more time with God's Gift. There's a maximum limit to their affection gauges that will raise as the story progresses on, so it's not too viable to focus on just one partner throughout the game. Contrary to the Persona series, there's no true day/calendar system, so running out of days doesn't seem to be an option. Seasons in Conception II progress as particular story dungeons are cleared out, reducing the need to rush on against an end date.
Each of the seven heroines in Conception II fall into the usual high school tropes: the heavy-chested but shy character, the character that looks like a little sister but is actually an upperclassman, the friend from childhood that's had a secret crush on the main character, etc. As God's Gift to women, he is the most important character in the academy and the star children he fathers act as the only force that can take out the monsters attacking the world.
Conception II: Children Of The Seven Stars Review

,