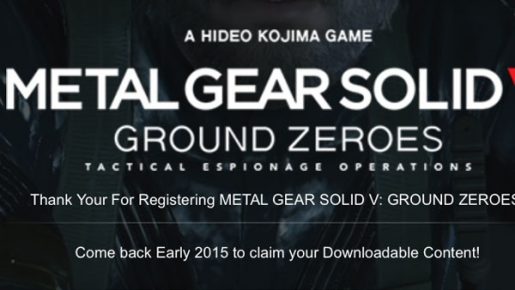 Metal Gear Solid V: Ground Zeroes just released for a variety of platforms as a prologue to the full Metal Gear Solid V: The Phantom Pain, so of course everyone is now wondering when we will get the Phantom Pain. Some past rumors were late next year, but the official registration site for Ground Zeroes seems to hint at a little sooner release.
After registering the new game on the website, it will tell you that you will receive free DLC once The Phantom Pain releases. However, that is not all as it also says "come back early 2015 to claim your downloadable content."
This could be easily be a mistake, but is interesting nonetheless. Hopefully this means we will be getting it sooner than expected, especially after how short Ground Zeroes was.