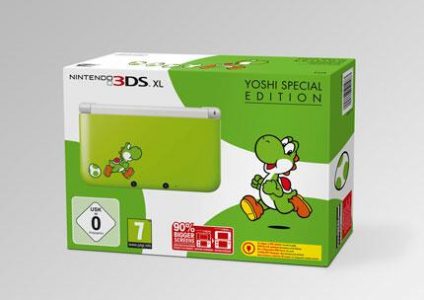 It's beginning to seem like that someone has a gift card offer with the Nintendo 3DS XL each week when the new sale ads come out. This time, it is Target's turn with the release of the Yoshi's New Island 3DS XL handheld this past Friday.
Starting today, you will get a $30 gift card with the purchase of any 3DS XL at Target, bundles likely not included. This means that you can grab the brand new Yoshi's New Island 3DS XL handheld mentioned above as part of this, as shown in the flyer. This is perfect for those looking to get the handheld and want to also get Yoshi's New Island itself, as you will only have to pay $10 for it.
This sale will run through Saturday, March 22, so don't miss out!