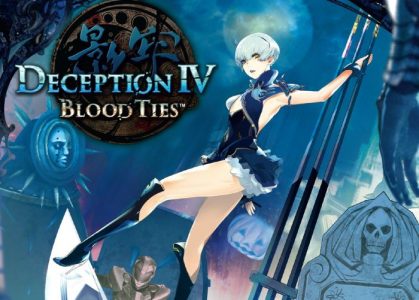 The Deception series has been going on for a long time and has got a following over in Japan and North America. This strategy-RPG series is unique because you trap enemies, as opposed to actually fighting them. Deception IV: Blood Ties is the latest game in the series and the first game to released outside of Japan and North America. Is this new game worth playing on the PS3 or PS Vita?
I have to note Deception IV: Blood Ties is the first game I have played in the series. Since the previous games never reached my country's shores, I cannot comment on what changes have been made to the series. I just thought I would point that out before going on.
Anyway, Deception IV: Blood Ties is unlike any other game I have ever played. In terms of both its story and gameplay, this game is something I have never experienced before which is a good thing. Whereas other games you fight enemies with your fists, guns or swords, this game arms you with lots of traps instead.
The story revolves around the Devil who has been imprisoned for 3000 years. The Devil has a scantily clad daughter by the name of Laegrinna who wants to free her father. She has to do this by breaking his seal which has been hidden inside 12 items that were scattered by those that imprisoned him in the first place. Her task is to kill the descendants of her father's captors and anyone stopping her from freeing her father. She is also aided by her servants who are also scantily clad women.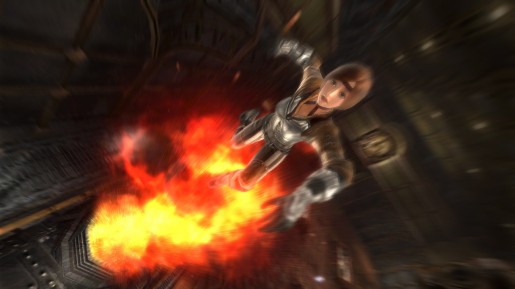 The basic premise of the game is to trap and kill enemies using the many contraptions you can place in the level. For example, you can capture an enemy with a bear trap while they stand there looking stunned. You can then finish them off by summoning a large boulder that will crush them instantly. This is just a simple example of the many ways you can kill enemies in this game and it's fun as hell.
There are also other ways you can toy with the enemies which makes the game devilishly entertaining. It's possible to string combos where the enemies endure even more cruel punishment with all the traps you have set for them. Aside from the boulder example I gave above, there are also ways enemies can die within the traps that are set in the levels themselves.
There was one level that was set inside a castle with some "statues". If you manage to hit a switch, the statues come to life and could attack the enemies for you. There was also one level set in a factory where I just basically lured enemies to molten lava. Yes it's violent, but there aren't many games where you can do something like this. There are even humiliating traps you can set such as putting a pumpkin on their heads or even knocking them out with a rake on the floor. The Simpsons fans will know that Sideshow Bob really hates getting hit by rakes.
Deception IV: Blood Ties Review

,