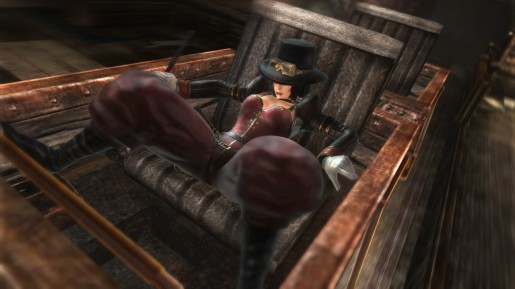 As awesome as all this sounds, the main thing that brings this game down several steps is its longevity. I remember playing the game for the first 2 hours and loving every minute of it. Trapping enemies and killing them in unique ways is something that I had never really done in a video game before. But after that 2 hour mark, the novelty wears off very quickly.
For some reason when you play this game for more than 2 hours, the fun factor dies down and the game becomes repetitive. Even when I unlocked more levels and had more traps at my disposal, my enjoyment for the game lessened the more I played it. Not to mention the enemies grow smarter and you have to string more combos to finish them off. It doesn't help that some enemies are immune to some traps while others are able to even replenish their health!
As more enemies pile on you, you have to run around a lot to dodge their attacks. You can dodge them by pressing the triangle button, or by setting it to "auto-dodge" so the game evades attacks for you. You also have to watch out where you are positioned in each level too because there are times you might get caught in your own traps. I did this a few times when I was in a hurry. It's not a pretty sight.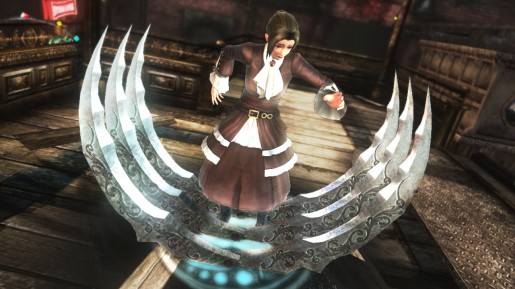 Aside from the main story, there are two other modes you can play the game as well. One of them is called free battles where you can choose your own level and set how many enemies you want to kill. It's pretty much a mode where you can practice your skills and experiment with all the traps you have already obtained. The other one is Mission mode which is where you need to complete certain objective. The mission can be as simple as killing an enemy within a specific time limit, to something more difficult such as killing them in a certain way.
Graphically, Deception IV: Blood Ties doesn't look that great. I cannot comment on the PS Vita version, but the PS3 version looks drab and boring. The game lacks color or creativity as the whole game looks washed out and the levels all look dark and depressing too. The character models look okay, but nothing you haven't seen before. The graphics could have looked better considering how small the levels are…
Deception IV: Blood Ties is a unique and fun game, but only for a short while. The premise of the game is great, but the novelty wears off the more you play which is unfortunate. Long term fans of the series may still like the game since it's been nine years since the last game came out. For everyone else, you may find the game entertaining but it's not a game that will keep you occupied for a long time.
[Editor's Note: Deception IV: Blood Ties was reviewed on the PlayStation 3 platform. The game was provided to us by the publisher for review purposes.]
Deception IV: Blood Ties Review

,