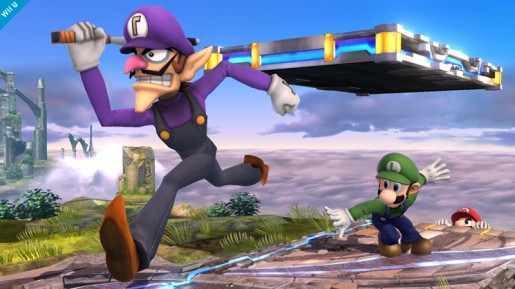 Super Smash Bros. has announced a new character as well as a few returning characters over the last couple months. However, today's update from Masahiro Sakurai was done in a way to confirm that a certain character would not be playable in the upcoming game for Wii U and Nintendo 3DS, but would instead return as an Assist Trophy, as in Brawl.
Pic of the day. Once again, Waluigi's Assist Trophy joins the collection!! …Which also means he's not a playable character. Just because you try hard doesn't mean you'll make it into the battle.
Sakurai shows a little bit of contempt for Waluigi almost in this one with the final comment, but it's quite funny. I was almost hoping he would be in the game with a sports based moveset, but sadly he will not.