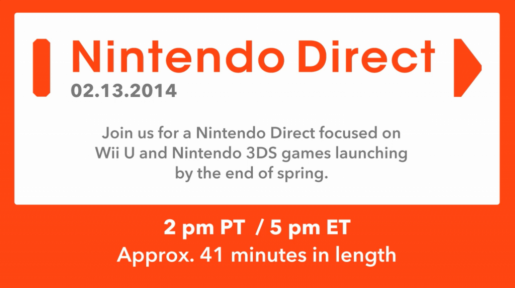 By now, you likely know that Nintendo is holding one of their Nintendo Direct streams later today at 5:00 pm EST (2:00 pm PST). However, we have now learned of some very interesting information, the length of the Direct itself.
According to the image that is being used on the Ustream page for tomorrow's Direct, it will be 41 minutes long. This makes it one of the longest Nintendo Directs so far, while being just as long as the major one held during E3 last year.
With this type of length, the Nintendo Direct has to be jam-packed with plenty of new information and announcements for us, so make sure to watch it for yourself right here. We will also be bringing you all the information from it as well, so make sure to stay tuned to Just Push Start tomorrow night.