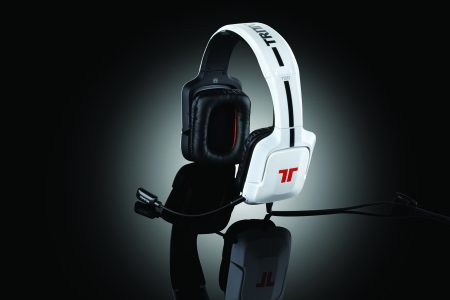 MadCatz recently announced their TRITTON headset for the PlayStation 4, and we knew also that the PC is getting their own TRITTON headset. The TRITTON 720+ 7.1 Surround Headset has begun to ship according to the accessory company.
This new headset can easily be plugged into your USB port on the computer to where you don't need any outside power source, as well as the ability to use it on other devices with a 3.5mm jack. One of the best elements of the headset is the 7.1 Dolby Surround Sound presented within that will make your gaming experiences on the PC even better.
Darren Richardson, the president and CEO of MadCatz, spoke about this new headset by saying:
We believe the combination of excellent sound quality and simplified connection will make the 720+ an extremely appealing proposition for passionate PC gamers. With quality, accurate sound so important to competitive gaming, we believe that the 720+ will allow us to grow our market share in the PC audio category.
If you have any interest in this new headset, check out the images below to see how it looks.