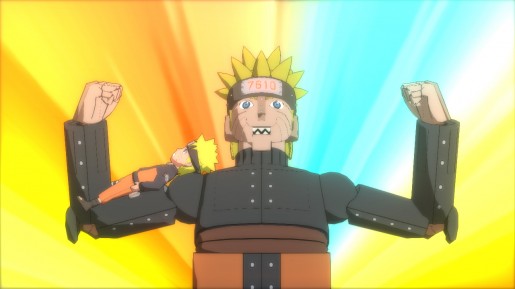 Like most popular anime series, Naruto has been getting new game releases almost every year for awhile now. This time it is Naruto Shippuden: Ultimate Ninja Storm Revolution that is coming to both PlayStation 3 and Xbox 360 sometime this year. Namco Bandai has now released some new screenshots of the game showcasing the brand new Ninja World Tournament mode.
These battles are won by collecting Battle Orbs gained by attacking opponents. The character with the most Battle Orbs at the end of the match wins! The Ninja World Tournament welcomes Ninjas from around the world to Festival Island where they will seek out a variety of melee brawls against multiple opponents. Tournament entrants will be able to compete in tiered battles, working their way across the island to reach the S-ranked battles to be crowned the ultimate Ninja. Meanwhile, reports have surfaced that the mysterious Mecha-Naruto has been seen on Festival Island. What could he be doing there?
The entire batch of new screenshots can be seen below that show off this new mode, including the very strange looking Mecha-Naruto.