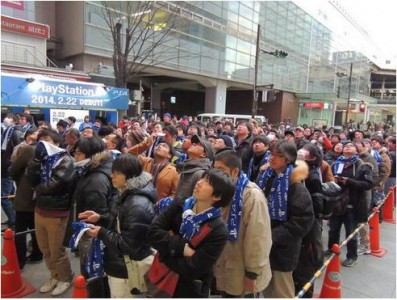 Japan is now ready for their launch of the PS4 system as thousands of eager gamers are lining up already.
The PS4 will launch on February 22nd over in Japan but some people queued days before that to book their place in line. This is the first time a PlayStation console was not released in Japan first so I'm sure lots of gamers living there are very eager to finally be able to get one.
Earlier this month, Sony announced the PS4 has sold 5.3 million consoles already. With the launch this week in Japan, we can be sure that the total will exceed over 6 million consoles very soon.