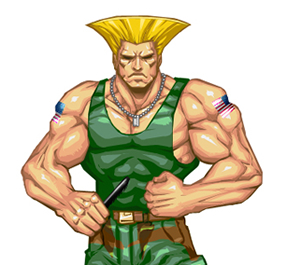 A very funny petition has been created that wants Street Fighter's Guile theme to be the new American anthem.
Gamefreaks reports that some hardcore Street Fighter fans wants America's anthem to be just the catchy instrumental from Guile's theme music in Street Fighter II.
The petition says:
America needs an anthem that reflects this, a song that tells the world we aren't playing around. When the world hears that music hit, the world knows a bunch of family men are coming to layeth the smacketh down on some candy asses.
If the petition reaches 100,000 signatures, somebody has to have a look at it. Of course, they can throw it out and I'm sure they will. Still, it would be funny if America did change its anthem to Guile's theme…
Listen to the catchy tune below: