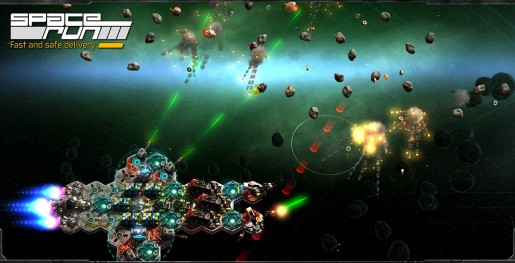 Focus Home Interactive has today unveiled Space Run, a PC game which mixes strategy and space ship construction in real time.
With plenty of tower defence elements and dynamic gameplay Space Run aims to offer players a fun truly indie title. The game is being developed by a single developer, Sylvain Passot, and will be shown off at this year's GDC Conference. The concept sees the main character Buck Mann a pilot in the year 2525 travel around the galaxy transporting cargo. Giving a nod to 1980s science fiction the game will see turrets, lasers, missiles and more thrown at Buck Mann.
Space Run is set for release in May and is currently to be priced below $10.