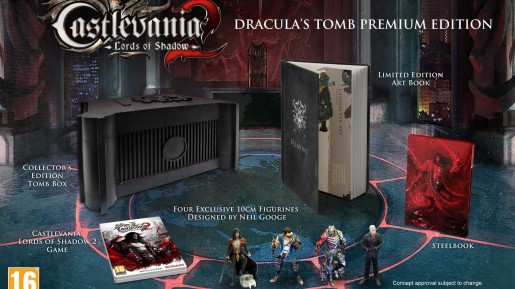 This GAME exclusive video which is hosted by Community Manager @Parodisu takes apart the upcoming Castlevania: Lords Of Shadows 2- Dracula's Tomb Edition. Piece by piece.
The awesome edition actually comes shaped as Dracula's Tomb which is pretty sweet. On top is the Belmont Artbook which is only available in the edition itself. A blood red steelbook and two costume packs for Dracula. Further into the Tomb there are mini-vinyl figures of Victor Belmont, Zobek and the mysterious Lieutenant. Check out the video below to see it all for yourself.
The Tomb Edition is only available at GAME stores in Europe and the game itself will release on February 28th in Europe and February 25th in North America.