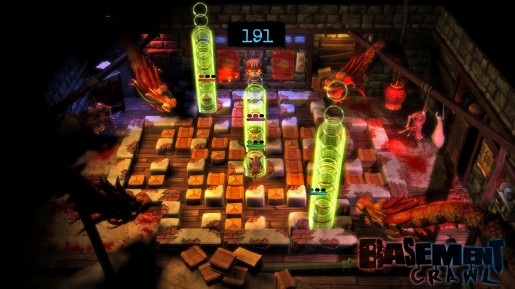 Basement Crawl from Bloober Team is a maze-based strategic action game that was set for release in Europe on January 29, before being delayed pretty much right before the release date. At the time it was said the game would still have a first quarter release date, but no date was set in stone. However, we have learned today that the game is coming very soon, within the next week in fact.
Basement Crawl is now set for release on the PlayStation 4 on February 25 in the US, with a release coming in Europe a day later on February 26. Piotr Babieno, CEO of Bloober Team, spoke about the impending launch.
After our slight delay, we're truly excited to deliver a completed and enhanced Basement Crawl to the more than 5.3 million PlayStation 4 owners around the world. There really is no other game like Basement Crawl, a game that both revives the classic fun of crushing your friends face-to-face while also allowing international battles for supremacy. If you want to prove you're a better gamer than your friends, Basement Crawl is the ultimate measure.
Basement Crawl will be available for $9.99 only, so make sure not to miss this very intriguing game!