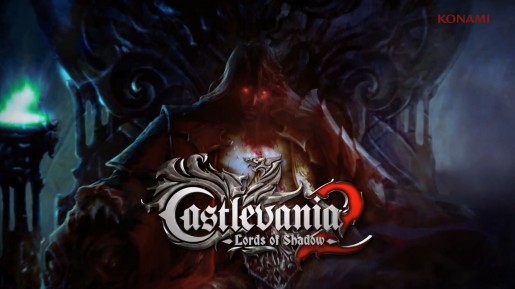 Castlevania made itself famous back in the '80s with its hard but addictive gameplay. Over the years, technology has changed and so has the Castlevania series. Castlevania: Lords of Shadow 2 is the latest installment in the old franchise and it is shaping up to be a bloody good time!
I have not played a Castlevania game since the fourth one was released for the Super Nintendo. That game had excellent music and graphics that were impressive for its time. Playing Lords of Shadow 2 is obviously a huge change, but a change that I really like. If you're new to the Castlevania franchise, it's best the describe this latest offering as a mix between God of War and Devil May Cry.
When it comes to some hack-n-slash titles, the gameplay and get repetitive and boring. This isn't the case for Lords of Shadow 2 because the combat is fluid, smooth and very satisfying from the get-go. I'm not sure how the full game will play like, but the demo didn't overwhelm you by adding lots and lots of enemies on the screen at one time. There's usually a fair amount of enemies for you to kill to make things less frustrating and not so repetitive.
The game starts off with Gabriel Belmont sitting on his throne until enemies come crashing through. The tutorial kicks in very quickly and the exciting combat kicks on very quickly. The main weapon Belmont has in his arsenal is the Blood Whip. He also has two more weapons he can use too that include the Void Sword and the Chaos Claws. Chaos Claws are awesome because you can use them to break enemy shields and armor. The Void Sword is for fast combat and allows Belmont to replenish his own health whenever he attacks someone.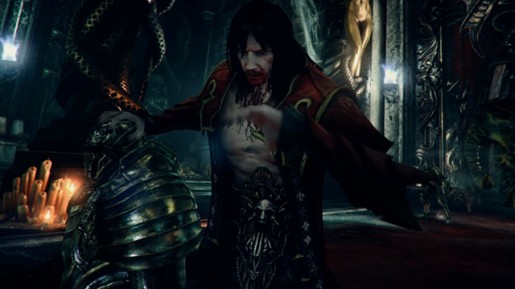 Belmont can also evade enemy attacks with a cool looking dash move and he can also block too. If you press the block button at the correct moment, this will temporarily stun the enemy allowing you to finish them off. You can even grab enemies while they're stun and suck their blood to vanquish them forever. It's pretty gruesome, but awesome to witness when you do it for the first time.
The main bulk of the demo sees you facing off against a bright golden boss called the "Paladin". This beast of an enemy is pretty tough and likes to shoot arrows at you all the time. The boss fight is in many stages because a titan is in your way. To defeat the titan, you have to climb on its back and find all of its weak spots. You can lure the Paladin to shoot at the weak spots which I thought was pretty awesome.
The demo for Lords of Shadow 2 is pretty lengthy too and is a great introduction to what the full game might have in store. I for one am impressed with how the game is shaping up to be. The graphics are downright excellent and the gameplay is fun and satisfying to boot. Even if you are not a fan of the Castlevania series, Lords of Shadow 2 appears it could one hell of a very entertaining action game.
Castlevania: Lords of Shadow 2 will be released February 25th in North America and February 28th in Europe. It will be available for the PC, Xbox 360 and PS3.