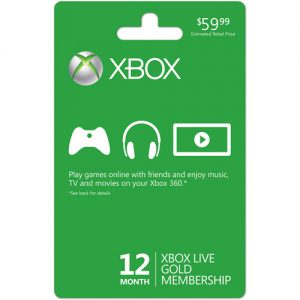 This past week, both Best Buy and Target had a sale on Xbox Live 12 Month Gold Memberships by knocking down the price $20. According to the new Best Buy and Target weekly ads, that sale is continuing for another week as you can get a 12 month subscription card for only $39.99.
Amazon has also had the subscriptions on sale for the same price over the last week, likely due to the sales at Best Buy and Target. There is no word on if they will continue to be on sale through Amazon through the entire week or not, but with the sale continuing at Best Buy and Target, the chances are pretty high.
If you are looking to stock up on Xbox Live Gold subscriptions, this is about as good as you are going to get. You will essentially be paying $3.33 a month, which is much better than the $5 a month from the usual price. Subscriptions can stack, so get yourself set for years to come if you wish.