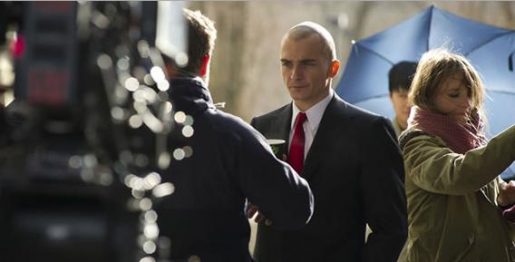 The first photo has been released for the new Hitman movie and Agent 47 has hair.
IGN posted the image of Rupert Fiend in his Agent 47 role for the upcoming Hitman movie. It looks like this version of the character will have some hair, as opposed to being complete bald. Maybe he shaves it off later in the movie?
Rupert Fiend took over the role of Agent 47 since Paul Walker sadly couldn't take on the role because of his fatal accident. This will be the second Hitman movie from Hollywood after the 2007 original.
Do you think Rupert Fiend looks like a good Agent 47?