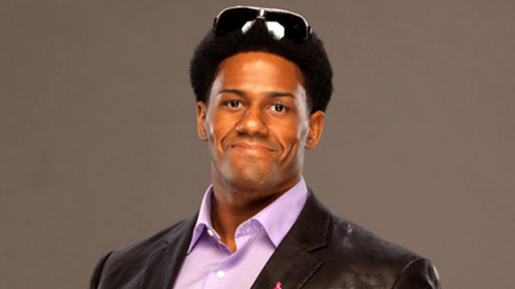 The first openly gay professional wrestler Darren Young will be attending the GaymerX2 convention later this year.
Darren Young (real name Fred Rosser) will be participating at this year's GaymerX2 convention. The convention will be held at the "InterContinental Hotel in San Francisco's vibrant South of Market neighborhood from July 11-13th".
Darren Young will be there signing autographs and will be there for both the opening and closing ceremonies. There is also a panel where you can chat with the star too.
"Darren Young's involvement in GaymerX is tremendously exciting. We understand the struggle that athletes face in coming out, especially when they live in the spotlight," quoted Toni Rocca, President of GaymerX. "For a member of an organization as widely watched as WWE to be comfortable with his identity and also to continue to be accepted in his line of work is a great example for all athletic fields out there. We would really like to celebrate that."
"I am very excited to be a part of this year's GaymerX convention" Quoted Fred Rosser aka WWE's Darren Young,"Gay geeks and gamers around the world deserve to have their own community and I'm very proud to be a part of what should be an awesome experience."
If you are a part of the LBGT community and is also a fan of WWE and video games, it would be an awesome event if you made it to GaymerX2.