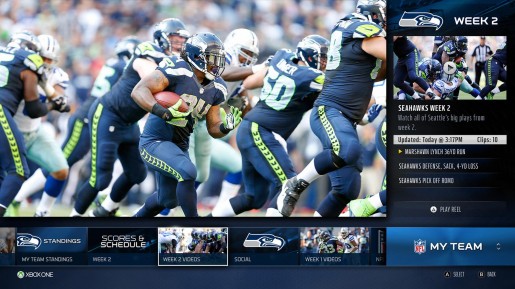 The Xbox One is not just a gaming device, but a full multimedia center to help you combine gaming, television, and other media sources into one device. To help this, Microsoft entered an exclusive partnership to make the Xbox One the official console of the NFL, including a specialized NFL app that allows you to stream live games. Now, it has been announced that the system will allow the streaming of live NFL games at an unprecedented 60 frames per second.
The only bad news is that the resolution will only be 720p at 60 fps, but that is a sacrifice that networks like ESPN have said they would take for a higher frame rate. The top stream will require about a network that can stream up to 6 Mbps, and will be scaled down beyond that.
The NFL season is almost over, with only the Super Bowl remaining, so we will have to wait until next season to truly see this in action.