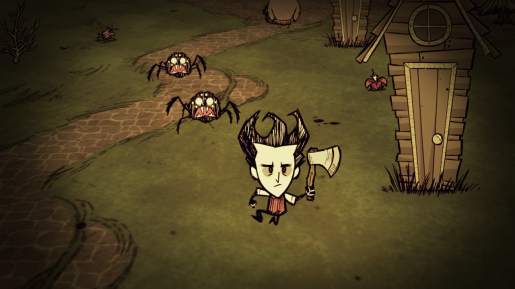 Klei Entertainment has recently celebrated that over 1 million players have now played their title survival title Don't Starve.
It didn't take Don't Starve long to hit the one million players milestone. The game has been on sale on Steam and has recently been added to the PlayStation Plus instant games collection. Both has clearly had an effect and now over a million people have tried the randomly generated survival title. Klei community manager Corey Rollins stated in an interview with Edge, "before the end of 2013 we had over one million Don't Starve players. With PlayStation Plus, beyond promotion of being a featured game, a lot of people who maybe wouldn't have tried our game did, and really enjoyed it. Some of those people went on to check out the PC version as well, and would maybe be interested in the upcoming DLC."
'Upcoming DLC?' I hear you say. Rollins went onto add that Klei Entertainment is currently working on Don't Starve Reign of Giants DLC. The team also confirmed that they are currently working on bringing the game to PlayStation Vita.