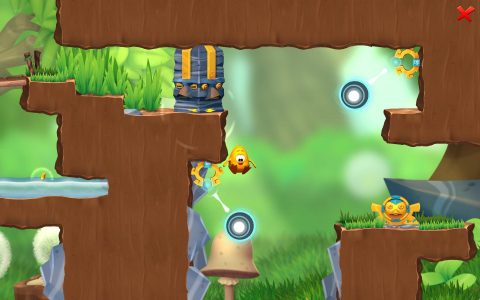 Yesterday, we told you about a tease from developer Two Tribes that alluded to an announcement this week that would make Wii U fans happy. They tagged some other indie developers in this post, so many thought it might be for some new game announcements, possibly in the form of a Nintendo Direct. However, all of our hopes have been dashed as it was merely a promotion for a sale that has now been announced for only the European eShop.
In what Nintendo is calling the "Super Indie Connection Sale," they have discounted the prices of the following indie games on the Wii U, and we have a list of the five on sale courtesy of GoNintendo.
-BIT.TRIP Presents… Runner2: Future Legend of Rhythm Alien (Gaijin Games) – €4.79/£3.99 (normally €11.99/£9.99)
-Giana Sisters: Twisted Dreams (Black Forest Games) – €5.99/£5.19 (normally €14.99/£12.99)
-Mighty Switch Force! Hyper Drive Edition (WayForward) – €3.99/£3.59 (normally €9.99/£8.99)
-Spin the Bottle: Bumpie's Party (Knapnok Games) – €2.79/£2.39 (normally €6.99/£5.99)
-Toki Tori 2+ (Two Tribes Publishing) – €5.99/£5.19 (normally €14.99/£12.99)
Now we will have to wait and see if there will be a similar sale in the US eShop coming up as well. For now however, it is a European exclusive sale. Quite the big letdown compared to a game announcement, but it is still worth a look.