5. The World Ends With You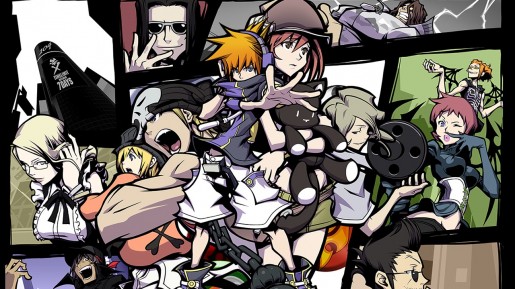 This one may seem strange for those that haven't played Kingdom Hearts 3D: Dream Drop Distance, but The World Ends With You is a Square Enix title that released on the Nintendo DS from the team that worked on Kingdom Hearts. This led to multiple characters from the series, such as Neku and Joshua, showing up in Traverse Town in Dream Drop Distance. The original game had a fantastic story, and it would be interesting to delve further into it, especially since the versions of the characters we saw were only in the dream world, so they could be completely different this time.
4. The Jungle Book

This is a case of a world that was actually created for a past game, Birth By Sleep, but cut at some point. The Jungle Book could provide some very colorful characters and be this game's version of Tarzan. Since we won't be seeing that one again in a game, why not go with the Disney classic instead? There are some fantastic boss battles possible with Kaa and Shere Khan. Also, who doesn't want to hear The Bear Necessities playing throughout the world?
3. Tangled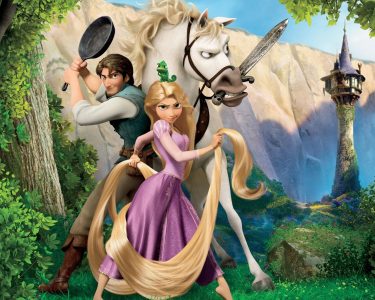 After an excellent return to form with The Princess and the Frog, Disney continued the princess trend with Tangled, their version of Rapunzel. With great characters, hilarious comedy, and a really involved story, this could be transferred over to the Kingdom Hearts universe rather easily. You have a villain that mirrors the villains of Disney past, and could fit in well with the likes of Maleficent. Rapunzel would be a perfect member of your party with her hair and frying pan as a weapon while battling the Heartless who want to use Rapunzel for their own gain.
2. Frozen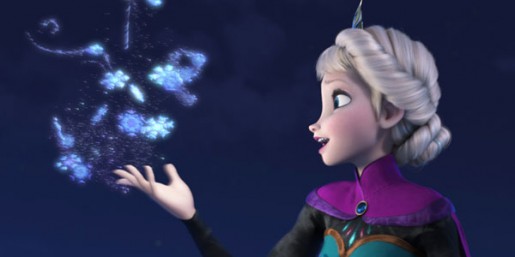 This may be Disney's most recent animated outing, but what a movie it was. With a fantastic cast of characters mixed with a unique story, it seems perfectly suited for a Kingdom Hearts world. The kingdom of Arendelle would look absolutely gorgeous, and there are multiple characters that could join your party. They could switch the story up a bit and have Elsa join to use her powers, or have someone like Anna or Kristoff in your party to fit the movie better. Plus, the movie involves dealing with a frozen heart. Can't you just imagine how perfectly suited that is for Kingdom Hearts when you could involve frozen Heartless in some way? I very quickly fell in love with Frozen and can just imagine listening to an instrumental of the various themes from the movie throughout the level. Based on the heart being a main element of this movie, it may have the best story potential of all in this game.
1. Toy Story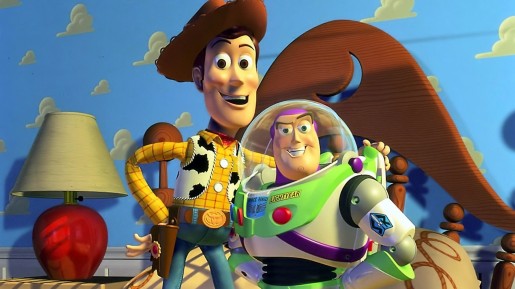 It was hard not to put this one at the top spot on this list. The series almost made an appearance in Kingdom Hearts II: Final Mix with Buzz and Woody as a summon, but they ended up being cut during production. Toy Story would be a perfect setting for a stage with some very innovative Heartless based on toys, as well as possibly even Sora, Donald, and Goofy turned into types of toys. There is plenty of potential for locations in the world, including adventures to Pizza Planet, Sid's room, and more. The big question is who would be the character to join your party, Woody or Buzz Lightyear? Woody seems like the most likely option as the main protagonist of the first movie, but they could have him become taken over by the Heartless due to his jealously over Buzz if they wanted to change the story up a bit.