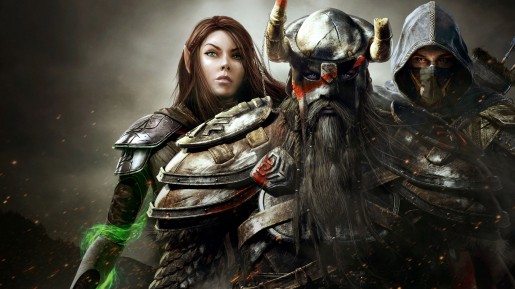 With the PlayStation 4 moving to a pay to play online model, many wondered what this would mean for games like the upcoming The Elder Scrolls Online, which already requires a $14.99 a month subscription fee. Luckily, it has been announced that a PS Plus subscription will not be required to play the game, just like Final Fantasy XIV: A Realm Reborn.
This comes as great news to gamers, as having to pay for the game itself, a $49.99 PS Plus subscription for a year, and $14.99 a month for the game subscription would be way too much. However, it appears that will still be the case on the Xbox One, with Xbox Live Gold still being a requirement to play.
Bethesda spoke last year about trying to get Microsoft to drop that requirement, but it doesn't appear that they have changed their mind, at least for now. That means just to play the game, you will have to buy the game, pay a $59.99 a year subscription for Xbox Live Gold, and then $14.99 a month for the game itself. As a result, the PlayStation 4 seems like a much better option for those that want to play it on a console when it releases. Hopefully Microsoft will change their mind prior to release though.