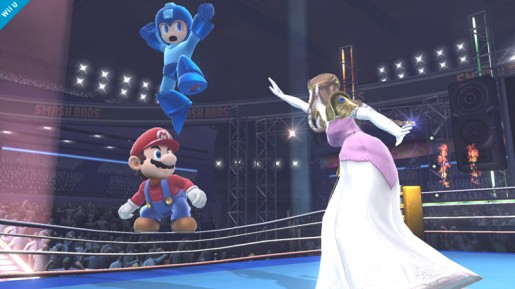 While we are still waiting for the what we hope is a Little Mac unveiling eventually, Masahiro Sakurai took to Miiverse tonight to post a new image of the already shown boxing ring stage for the upcoming Super Smash Bros. game. This time, we learned a little bit about a mechanic that will be unique to this stage.
Pic of the day. The ropes surrounding the ring. You can actually use the stretchiness of the ropes to do a spring jump. However, you can't pull on them to launch yourself sideways in a lariat attack though.
This should be intriguing, especially for those that use characters with drop attack moves, like Link in the past. Sadly, according to his post, we won't be able to do some wrestling like moves with launching off of the ropes.