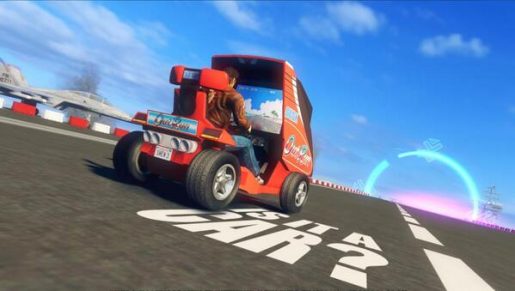 Shenmue III is one of the most wanted gaming sequels by a lot of people, but many have pretty much given up hope at this point. However, Ryo Hazuki was recently confirmed as coming to Sonic & All-Stars Racing Transformed, which is essentially Sega's version of Mario Kart.
Sega has been showing off images over the last few days of Ryo Hazuki's land, air, and sea vehicles. One of the images in particular caught a lot of people's eyes as it seemed to tease the long wanted Shenmue III.
In the picture showing off the land vehicle, the license plate seen on the back reads as "Shen 3." This is likely just a cruel joke, but it could always mean something more. We can only keep our fingers crossed at this point.