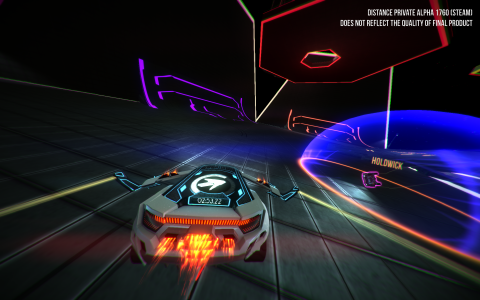 Refract Studios has hinted that their successful backed Kickstarter Distance, may appear on consoles.
Distance is a Kickstarter game based on it's predecessor, Nitronic Rush. The game is set in a Tron style world where players perform tricks as they race through different levels on land an air, all the while trying to avoid traps and other obstacles. The game doesn't necessarily focus on completing a race, but rather doing it in style. When questioned about console release, Refract Studios stated "We would love to see Distance on a console as a possibility in the future, but as of now we are only working on PC, Mac, and Linux. We want to emphasize that there is no guarantee that the game will be on a console, but it's certainly a possibility".
It would seem that Refract Studio wishes to focus on the main PC versions before focusing on console releases. The release date of the game is yet to be announced, so it could be a long wait. Check out their website here.