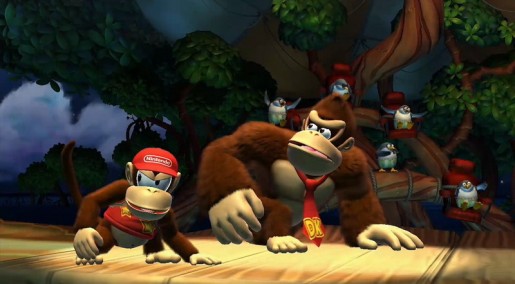 Donkey Kong Country: Tropical Freeze is Nintendo's next big release for the Wii U when it launches on February 21. With a little over a month left, a major rumor has surfaced that is said to be from the next issue of Official Nintendo Magazine in the UK that releases on January 15.
A poster named ninjafox on the NintendoLife forums posted the following message:
The latest edition of the U.K Official Nintendo magazine (104) has some really interesting new information about DKCTF. For example each world has 3 secret levels instead of the original games one per world . Also the President and CEO of Retro says "As for Tropical Freeze, there are a few more things I feel we could have done with the animal buddies" which to me suggests that at least something has been done with them in Tropical Freeze.

So we are now looking at a game with around 60 levels in total (6 or 7 main with 3 secret ones) so similar if not larger than returns!

I would seriously reccomend that any DKCTF fan who lives in the U.K. gets the latest issue when it arrives in shops on 15th January as it reveals a fair few new bits about the game that I have not seen anywhere else and is an interesting read!
As with most rumors, you can take this with a grain of salt, but considering he does say what the source is and will either be proven to be correct or wrong on Wednesday when the next issue of Official Nintendo Magazine releases in the UK. I personally am really hoping this is true as the animal buddies definitely add something to the gameplay and the extra secret levels will appease the people who thought the game would be smaller than Donkey Kong Country Returns was on the Wii.