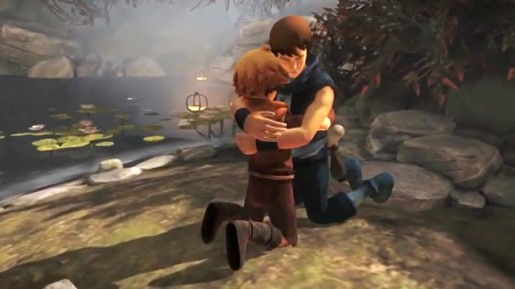 Sony has been solid so far this month with their offerings with PS Plus as part of the Instant Game Collection and it is only getting better with tomorrow's update. Two games will be added this week, one for PlayStation 3 and one for the PlayStation Vita.
The game for PlayStation 3 completely caught me off guard as I knew almost nothing about it prior in Brothers: A Tale of Two Sons. This game is a heartfelt game with wonderful mechanics to take you through the experience. It was easily my favorite indie game of 2013, and I wasn't the only one that felt that way. The other free game this week is Worms: Battle Islands for PS Vita, which allows for both offline and online gameplay.
For those that haven't downloaded URBAN TRIAL FREESTYLE for PS Vita as part of the Instant Game Collection, and still would like to, make sure to do so before it is removed on January 28. This week also has a music themed sale which you can read about on the official Playstation blog here.