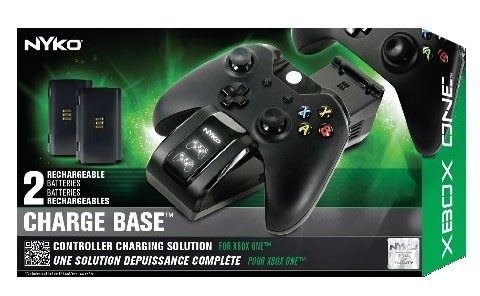 Most gamers have likely heard of Nyko at some point in their years of gaming. They have always been known for their array of third-party accessories for a variety of consoles and handhelds, sometimes even making accessories that aren't available as a first-party item. With Microsoft's latest console, the Xbox One, launching back in November, it was inevitable that Nyko would get in on the action, and their latest release is the Nyko Xbox One Charge Base.
On the Xbox One, a product like this was badly needed due to the fact that Microsoft chose to stick with no sort of rechargeable battery with the Xbox One controller, unlike the PlayStation 4 and Wii U. Microsoft did put out a first party Play and Charge kit, but it costs $24.99 just for one rechargeable battery pack and charge cable. The Nyko Xbox One Charge Base builds upon that by providing two rechargeable battery packs, along with a base to charge them.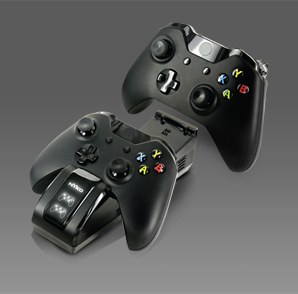 When you first unbox this product, you will find the charge base itself as well as two little boxes, each with a rechargeable battery and cover. The setup is about as simplistic as can be, so it shouldn't take you long to get going. First, you should take the charge base itself and plug it into a two prong outlet. Then, you can choose to charge one or two of your Xbox One controllers by putting the rechargeable battery pack into the battery slot, and then using the included battery cover. You must make sure to use this special included battery cover as it does not cover the charging port on the battery, like the regular cover would. All you have to do at that point is pop the controller or controllers on the charge base and you will be ready for some gaming action as soon as they are done charging.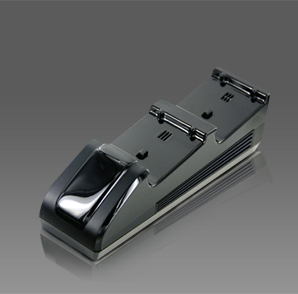 The charge base itself features a very sleek design and the color fits very well alongside your Xbox One console. The base is very sturdy when sitting flat, especially when you have one or two controllers to weigh it down. The power cord has a decent length, so you should not come across any issues with needing extension cables, unless your power outlets are a good distance away. As already stated, the rechargeable battery packs and battery covers fit perfectly onto the controller, giving no extra bulk or weight to the controller itself as well.
Nyko Xbox One Charge Base Review

,