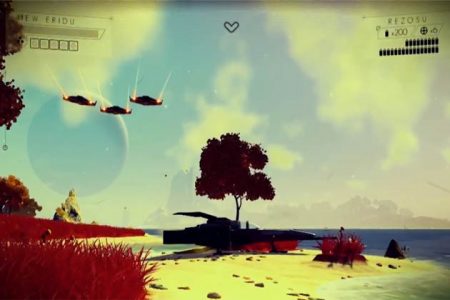 Game developer Hello Games experienced what many expected to be a major setback on Christmas Eve, when terrible flooding hit their area, including the studio itself. However, the developer has come out to say that this flooding has not forced them to delay their upcoming No Man's Sky, which debuted at the VGX back in December.
Hello Games even described how bad the flooding was for them on a blog post on their website.
We lost all our PCs, laptops, equipment, furniture, dev-kits, work in the blink of an eye, and our insurer (and those of those around us) seem like we won't be covered, or at least responsibility is unclear. I don't want to say out loud the value of what we lost, it's horrible. It would probably fund a small game :(
Even with this being so bad, they are adamant that they won't let No Man's Sky be delayed as a result as they are back together now and getting going on the game again with the holidays over.