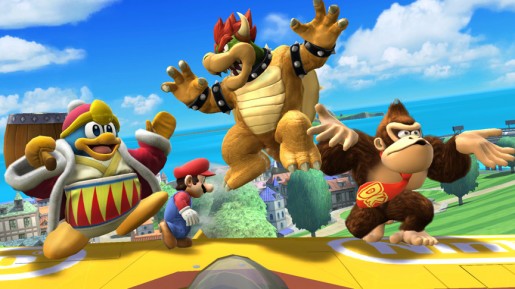 Following up on the announcement of a new assist trophy with Ashley from the WarioWare in yesterday's update for Super Smash Bros., Masahiro Sakurai decided to go with a little more low key daily image today.
Today's new image, as seen above, showcases the big guys unveiled in the lineup so far with Bowser, Donkey Kong, and the newly unveiled as returning King Dedede, as well as the much smaller Mario, which Sakurai points out in his post on Miiverse.
Pic of the day. A group shot of the big guys. How much bigger are they compared to Mario?
Hopefully there will be some further big guys to add to these kind of images like King K. Rool, which is definitely a fan favorite to see added to the game.